It can be happen to anyone…at any time.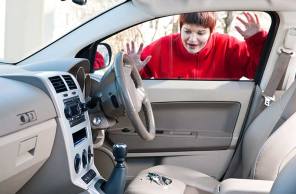 You leave your keys on the dashboard, or drop them on the seat next to you while you get your things together, and the next thing you know you're locked out.
Don't panic. Don't start sticking wires or hairclips into your locks – and don't think about smashing out windows!
MIROLOCKS – KEY REPAIR BY EXPERT SOUTH LONDON MOBILE CAR LOCKSMITHS
We're expert, professional mobile car locksmiths who get people out of car key and lock messes every day of the week.
We offer a complete lock repair service, as well as a full key repair service that includes copying broken keys, programming new keys and removing snapped car keys from door locks and ignitions. If you need a mobile locksmith for cars, we can help.
Mirolocks –  Professional car locksmith.
UNABLE TO GAIN VEHICLE ENTRY?
If your locking system has jammed, or you're unable to gain vehicle entry for some other reason, call us on 07462 327027. We'll get your door open and put a working key back in your hands (or sort out any other issue with a car door key, keyfob or locking system) quickly, securely and without breaking the bank. Guaranteed.
Our mobile auto locksmith will arrive quickly and in one of our fully equipped service vans.
He'll have everything he needs on board to be able to open locked or jammed doors, reprogram car keys, make new copies of car keys and deal with any other aspect of the mechanics or electronics of your car's locking system.
OPENING AND REPAIRING LOCKS – WHATEVER THE MAKE OR MODEL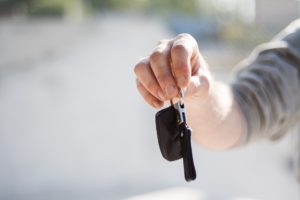 It doesn't matter what make your car is, what model it is, or what year it was manufactured.
We unlock all kinds of cars, with equal speed and expertise.
Guaranteed safe unlocking of your car's doors;
No damage to bodywork, wiring or electronics;
Easy, quick opening of boot, tailgate and accessory luggage trunks;
The latest techniques and technology for repairing and replacing locks;
Preparing brand new keys for your car;
Secure rearranging of locks to fit the replaced key.
We provide a complete range of services covering car locks and car key cutting, but also covering all related technologies.
We can reconfigure and deactivate immobilisers (when the key loss is due to the transponder), release and remove broken or jammed keys and repair contact ignition keys.
Whatever your car locking or security problem is, you can count on us to fix it for you.
YOU CAN ALWAYS RELY ON MIROLOCKS AND ALWAYS REACH US WHEN YOU NEED US.